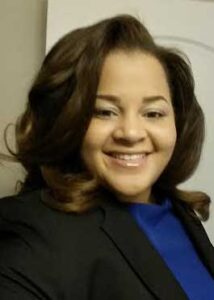 Georgia Baptist College of Nursing
3001 Mercer University Drive
Atlanta, GA 30341
Office No: 678-547-6700
Office FAX: 678-547-6794
Email: Davis-woods_SR@mercer.edu
Ms. Davis-Woods is currently attending Strayer University in Atlanta, Georgia, where she is pursuing her Bachelor's degree in Business-Human Resource Management. Prior to her current position, Samantha was a transcript specialist at County College of Morris in Randolph, New Jersey.  During this appointment, she was responsible for the complete transcript process as well as the full Registrar's Office experience.
As an Admissions Specialist for Georgia Baptist College of Nursing, Samantha is responsible for assisting admission office team members, as well as supporting prospective student applicants.
Outside of work Samantha enjoys spending quality time with her husband Robert and their two children.