Gala Andrews
Academic Support Associate
Georgia Baptist College of Nursing of Mercer University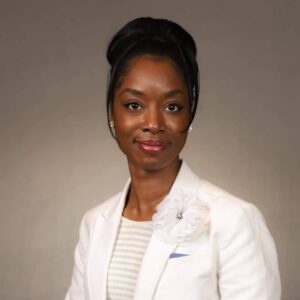 3001 Mercer University Drive
Atlanta, GA 30341
Office Number: (678) 547-6800
Office FAX: (678) 547-6777
Email: Andrews_GL@Mercer.edu
Bachelor of Science – Texas Women's University
Associates Science – Atlanta Metropolitan College
Ms. Andrews is a graduate of Atlanta Metropolitan State College (2006) and Texas Woman's University, Denton, TX (2008). Her industry background consists of service in higher education, entrepreneurial business management, people management, human resources, information technology in hyper-growth start-ups, governmental, and non-profit agencies.
Prior to joining Mercer University, Gala sourced for a staffing firm for eight years after serving students at Georgia State University Undergraduate Admissions, College of Law Career Services and Texas Woman's University Human Resources Department.  As Academic Support Associate, Gala provides direct assistance to members of administration, faculty, staff, and students. This includes but is not limited to: organizing and maintaining paper and electronic filing systems, maintaining databases and/or spreadsheets, initiating recurring administrative processes related to the academic calendar, and coordinating or assisting with the Georgia Baptist College of Nursing (GBCN) projects and events.
Outside of work, Gala enjoys gardening, listening to music, serving the community, traveling on road trips (Florida/Tennessee/Texas/Missouri/Ohio/the Carolinas and the Virgin Islands), dating her husband and creating memories with their children and grandson. She is passionate about mentoring and sharing life skills with young adults to give them a chance to excel in life.