Master of Science in Nursing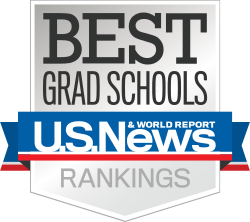 Georgia Baptist College of Nursing of Mercer University offers a Master of Science in Nursing (MSN) degree with three tracks:
Graduate students are prepared to utilize research and provide advanced practice nursing and leadership to the profession.
Full-time and part-time educational opportunities, as well as post-master's certificates, are available. Certification examination pass rates can be found HERE.
Program Description
The purpose of the MSN degree program is to prepare professional nursing leaders in advanced specialty areas of nursing. Areas of concentration in this graduate program can be practiced in a variety of health care delivery systems and settings. The program builds upon baccalaureate preparation in nursing and is based on processes of advanced clinical practice; advanced theoretical application; social, economic, and political interpretation; professional role development; and legal and ethical analyses. The program provides the opportunity for students to think and write analytically and theoretically, to strengthen an area of practice, to apply theory to practice, to apply meaning and understanding in practice, and to develop skills of inquiry. Clinical credit hours for each track are on a 1:4 ratio (1 credit = 4 contact hours).
Learning Outcomes
Once you graduate from our MSN degree program, you will be able to:
Utilize best evidence as a basis for decision-making in advanced nursing practice
Evaluate health care policy issues and trends that affect advanced nursing practice
Provide leadership to promote effective change and quality improvement through integration of advanced nursing knowledge, theories, and research
Use ethical principles to guide advanced nursing practice and decision-making
Integrate professional integrity, Christian caring, and a broad base of knowledge into advanced nursing practice
Demonstrate collaborative and interprofessional approaches in advanced nursing practice
Apply principles of population-based health promotion, disease prevention, and/or comprehensive care across the lifespan in the provision of advanced nursing practice