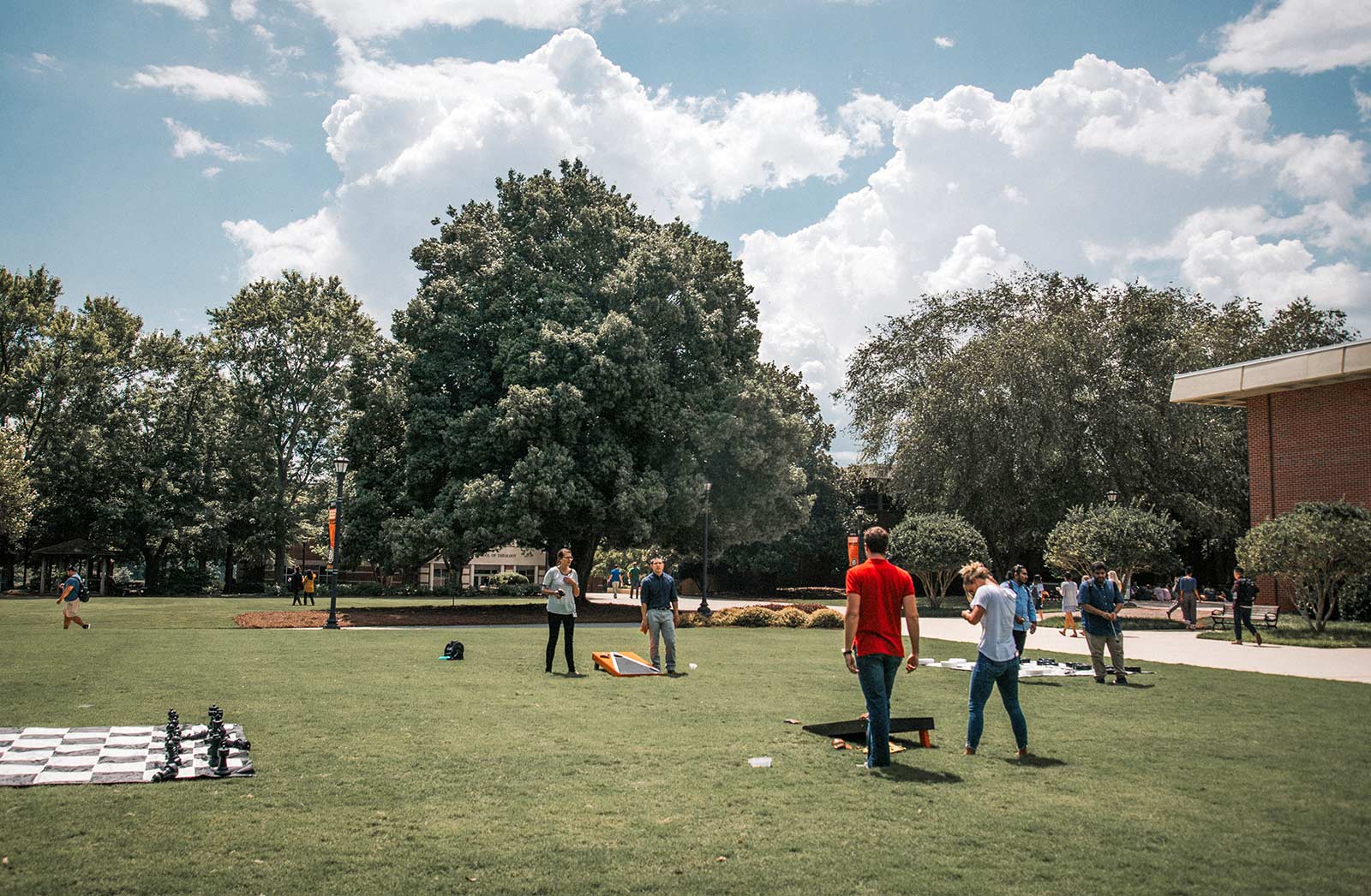 Enhance your overall educational experience through involvement within Mercer and the Atlanta communities. There are a wide variety of opportunities, including campus wide cultural, educational and social programming, leadership development, volunteerism and student organization participation.
Orientation
Orientation is an important time for Georgia Baptist College of Nursing, and it is expected that all students will attend. A good beginning is the foundation of a productive college experience, and the nursing orientation is designed to give students all the information they need to be successful.
Student Organizations
Students are encouraged to become involved in the College of Nursing and the community through a variety of activities and organizations. Student organizations provide opportunities for both participation and leadership. Current organizations include: Student Government Association (SGA), Georgia Baptist Association of Nursing Students (GBANS), Baptist Student Union (BSU), Student Ambassadors, Pi Gamma, and Phi Kappa Phi. Students are also represented on the following committees: President's Council, Academic Integrity Council, Judicial Affairs, Jesse Mercer Stewards, and the Atlanta Student Advisory Council. Traditional prelicensure nursing students are all members of the National Student Nurses Association. Opportunities to attend state, regional, and national conventions are available, as well as officer positions within each level of the Association.
Living Accommodations
Mercer University Apartments provide top quality living servicing students (including non-affiliated spouses), faculty and staff in a convenient location just steps away from classes. Enjoy your privacy with our roommate friendly floor plans, locks on each bedroom door and private bathrooms. All units contain a kitchen furnished with state-of-the-art appliances and a contemporary living area separated by a counter-top bar. With one, two and four bedroom unit options offered at a competitive price, you may find just what you're looking for on the Atlanta Graduate and Professional school campus.