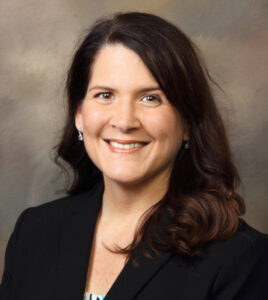 On behalf of the faculty, staff, and students I welcome you to Mercer University's Georgia Baptist College of Nursing. Whether you are considering nursing as a career, advancing your education in practice or research, or exploring employment with us, the College of Nursing is a great place to be.
The College of Nursing's vision is to be nationally recognized for academic excellence and the development of professional nurses committed to scholarship, leadership, practice, research, and service. In survey after survey, our graduates are held in high esteem by members of the community, our patients, and our colleagues in health care. An education in nursing offers you the opportunity to invest in a career of making a difference in the lives of others. The College of Nursing faculty are immersed in a culture that deeply respects providing quality education to those we teach: nursing students across all degree programs.
Since 1902 we have educated over 9,000 professional nurses for positions at every level of health care. In addition to our pre-licensure BSN program, we offer the RN to BSN, the Master of Science in Nursing (with tracks in Adult-Gerontology Acute Care Nurse Practitioner, Adult-Gerontology Primary Care Nurse Practitioner, and Family Nurse Practitioner), the Doctor of Nursing Practice (BSN to DNP and post-master's DNP tracks), and the Doctor of Philosophy in Nursing (BSN to PhD and  post-master's PhD tracks).
The College has a strong reputation for excellence in scholarship, leadership, education, clinical practice, and service. We invite you to participate in the pride, dedication, and commitment shared at Georgia Baptist College of Nursing!
Tammy Barbé, PhD, RN, CNE
Interim Dean