Elisa Turner
Credentialing Coordinator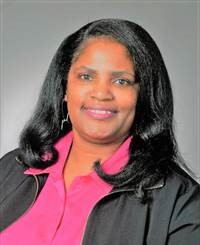 Georgia Baptist College of Nursing of Mercer University
3001 Mercer University Drive
Atlanta, GA 30341
Office Number: (678) 547-6795
Office FAX: (678) 547-6777
E-mail: Turner_ER@mercer.edu
B. S. – Clayton State University
M. Ed. in Higher Education Leadership (in progress) – Mercer University
Mrs. Turner attended Clayton State University where she earned a bachelor's of science degree in psychology and human ervices. Prior to her current position, Elisa held the position of Graduate Program Associate for the College of Professional Advancement at Mercer University.  In this role, she was responsible for practicum and internship clinical placements for the masters and doctoral degree programs in counseling.
As Credentialing Coordinator for the College of Nursing, Mrs. Turner is responsible for tracking credentialing compliance and communicating requirements for student placement to external constituents. The Credentialing Coordinator supports Associate Deans through direct assistanct to faculty and students, organizing and maintaining paper and electronic filing systems, maintaining various databases and/or spreadsheets, initiating recurring administrative processes related to the academic calendar, and coordinating or assisting with GBCN projects and events.
Outside of work, Elisa enjoys playing tennis, reading and spending time with her husband and family.