Jordan Kelly
Director of Admissions (Nursing)
Georgia Baptist College of Nursing of Mercer University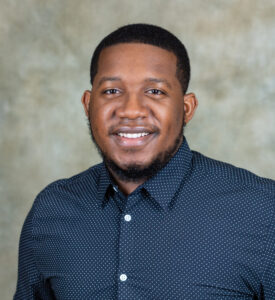 3001 Mercer University Drive
Atlanta, GA 30341
Office Number: (678) 547-6702
Office FAX: (678) 547-6794
E-mail: kelly_jd@Mercer.edu
Bachelor of Science – Georgia Southern University (Multimedia Journalism with minor in Public Relations)
Master of Science in Organizational Leadership – Mercer University
Mr. Kelly attended Georgia Southern University in Statesboro, Georgia where he received a Bachelor of Science degree in Journalism.  He later completed a Master of Science degree from Mercer University, with a focus on Organizational Leadership.  Prior to his current position, Jordan was a teacher for the Atlanta Metropolitan State College Upward Bound TRIO Program. During this appointment, he was responsible in assisting the program's coordinators with day-to-day activities and mentoring high school students from the Atlanta area.
As the Director of Admissions for Georgia Baptist College of Nursing, Jordan is responsible for the oversight of recruitment, advisement, and enrollment of qualified applicants for all degree and certificate programs.
Outside of work, Jordan enjoys movie-going and socializing with friends and family.